At Smith + Andersen, we pride ourselves in empowering our employees, and giving them the opportunities and support to reach their full potential. You'll be encouraged to work autonomously, contributing to challenging projects that move and shape our communities.
You'll also work in a collaborative and flexible environment, where leaders and team members have respect for one another.
Our culture is unique.
For us, work is about connecting, collaborating, and finding creative solutions to problems. It's about knowledge sharing, exploring lessons learned on projects, and debating new approaches. It's about an environment of mutual respect where every leader and team member has an area of technical expertise that others can learn from. This is all facilitated by our open door policy (both virtual and physical).
Oh...and we also have fun! We have regular social and community volunteer activities. And for those who are just looking for a bit of reprieve during the week, we give employees the option to take Friday afternoons off. Every week. All year long.
A GREAT PLACE TO WORK
Our amazing, dedicated, and engaged employees have made Smith + Andersen a great place to work for years, but it's always nice to make it official! We're proud to announce that we have been certified as a Great Place to Work® – a globally recognized benchmark identifying and recognizing outstanding employee experience and a reflection of S+A's ongoing commitment and dedication to the employee experience.
Our teams like to work hard and play hard*.
*And play foosball, apparently.
We like teams*.
*From enjoying the great outdoors, like our Vancouver office's ski trips, to embracing costume-related challenges, enthusiastically demonstrated by our Calgary office.
We have an open door policy*.
*And a lot of flexibility, including half-day Fridays, which S+A staff enjoy all year long.
Image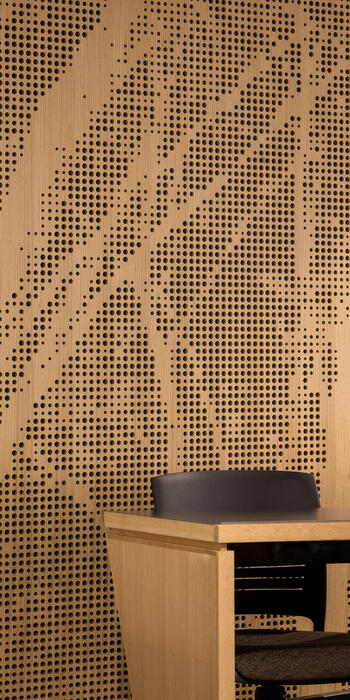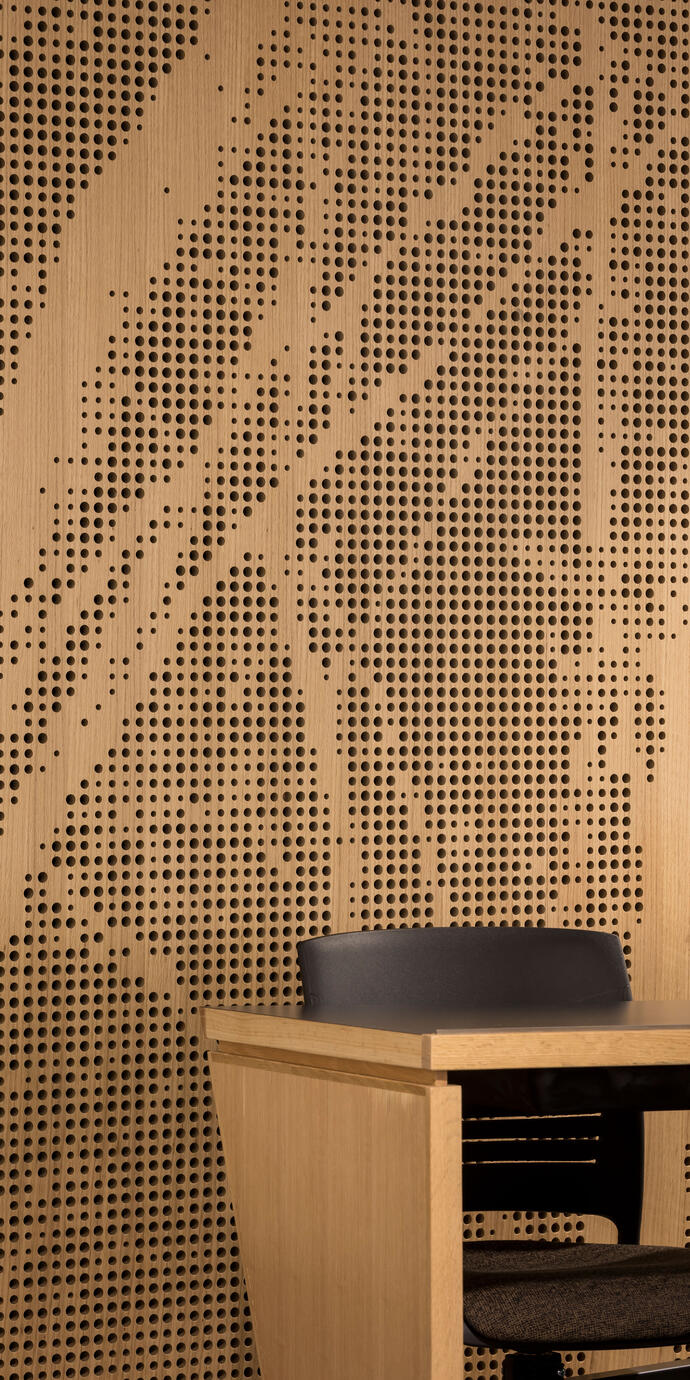 CO-OP PROGRAM
Our co-op program is an integral part of who we are as a company. Everyone who works with S+A has the opportunity to mentor the leaders of tomorrow, to pass on their knowledge, and to gain new perspectives. All of our teams encourage this level of mentorship – from our engineering teams, to our systems design teams, to our corporate service teams (such as human resources, marketing, and BIM).
Image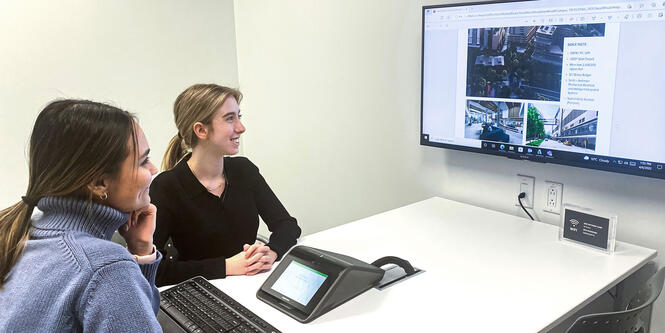 Image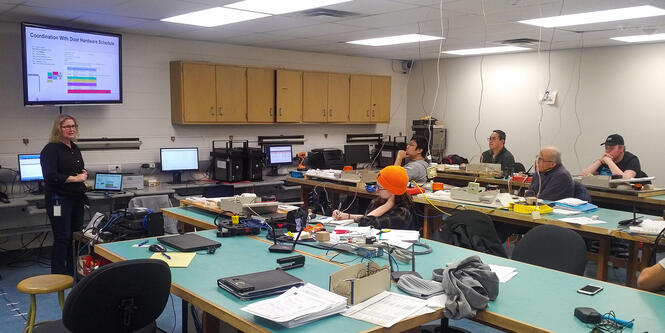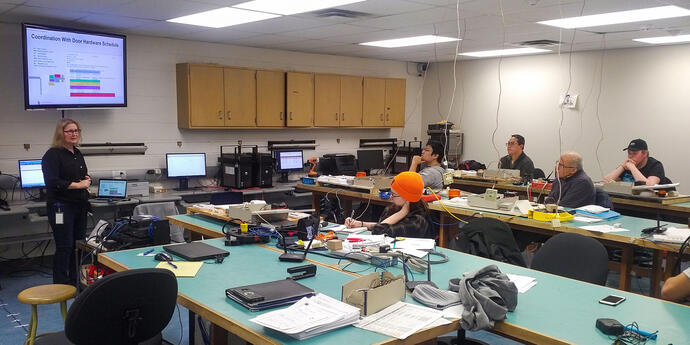 SHAPING THE INDUSTRY
At Smith + Andersen, you not only play a key role on projects – you also have a direct connection to the people who shape the industry. Our leaders influence the formation and refinement of codes and standards across Canada, and encourage staff to get involved in industry organizations like ASHRAE, IES, and BICSI. We also have a Professional Association Fee Reimbursement program.
Image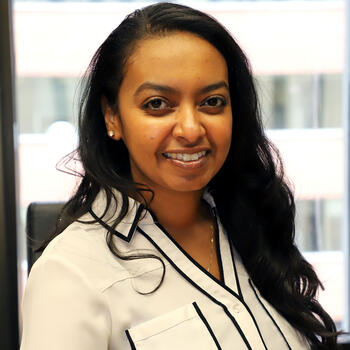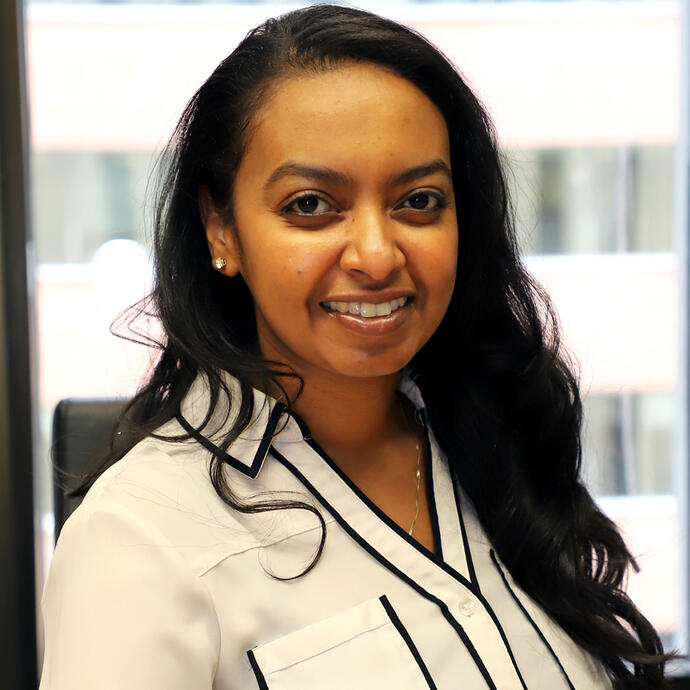 "As a Project Manager, you kind of have to know a bit of everything. Various leaders have a different understanding of different aspects of the job, and I've learned to go to different leaders for different things. When it comes to mentorship, you have the opportunity to seek people out and say, 'Okay, this person has the information / perspective / insight that I need.'"
Saron Zerai, Project Manager
Image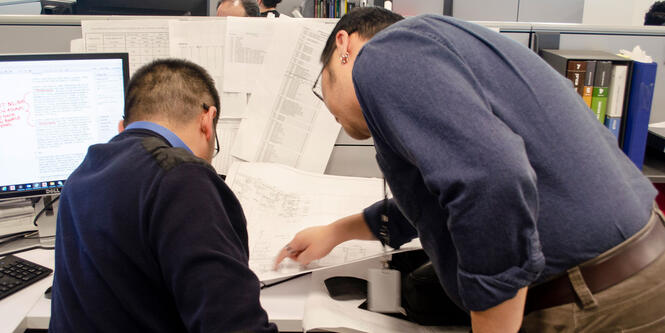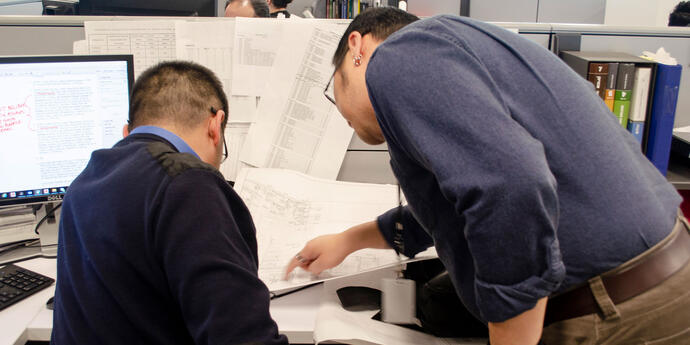 FORMALLY INFORMAL
Our unique company culture, and focus on empowering our people, means everyone has direct access to leaders and knowledge sharing opportunities. Informal mentorship happens on an everyday basis, so staff benefit from it every day.
Image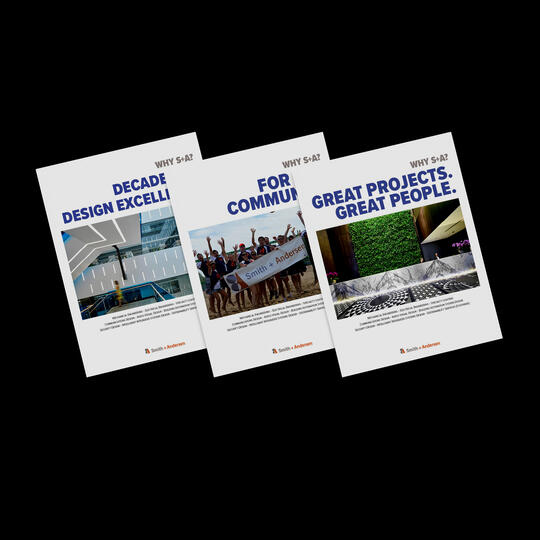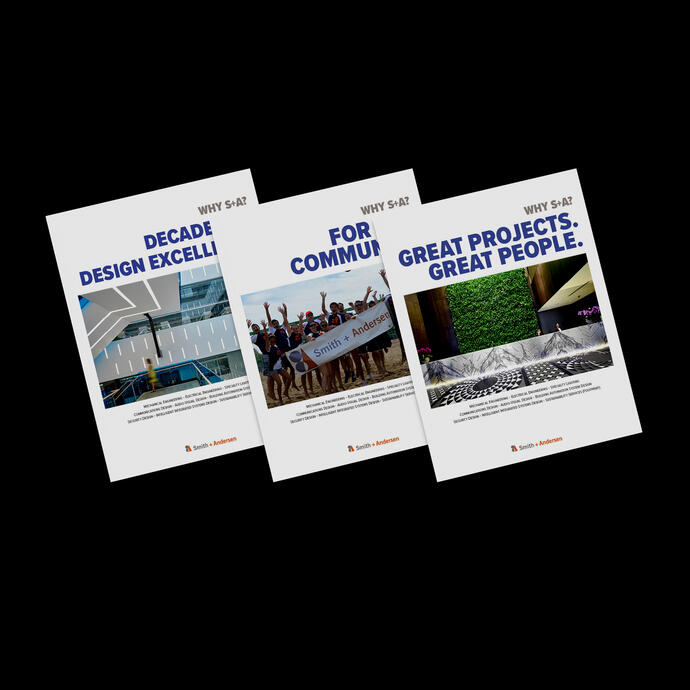 DOWNLOAD our flyers to find out more about our history, work, and community engagement.
"We Empower Employees" is one of Smith + Andersen's core values.
We are an equal opportunity employer, and welcome people of any age, culture, subculture, gender identity or expression, sexual orientation, nationality, race, ethnicity, family status, religion, mental or physical status, or veteran status.
We give employees the opportunity to reach their full potential professionally. As a company, we actively champion diversity and inclusion so that all staff feel comfortable bringing their whole self to work every day. In our most recent (2021) Employee Opinion Survey, 87% percent of employees indicated that they agree that the company is committed to creating a diverse and inclusive work environment. We also expect this commitment to inclusivity and accountability from everyone we hire.
Like many companies in our industry, and the industry as a whole, we still have a long way to go. Below are just a few of the initiatives that encourage diversity and inclusion within our company – initiatives which are only growing in number.
"It's about who we are as a company and where we are as an industry. Unity – not uniformity."
INCLUSION
We are committed to diversity, equity, and inclusion within our company (and the industry as a whole). To help turn intent into action, we created four employee-led groups. These committees provide a safe space for diversity, equity, and inclusion topics to be discussed openly and constructively between leaders and staff.




Image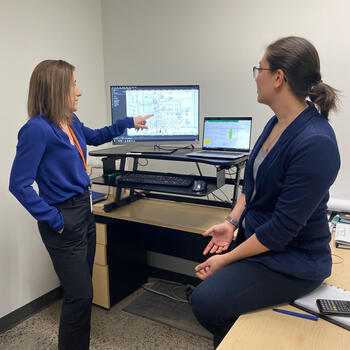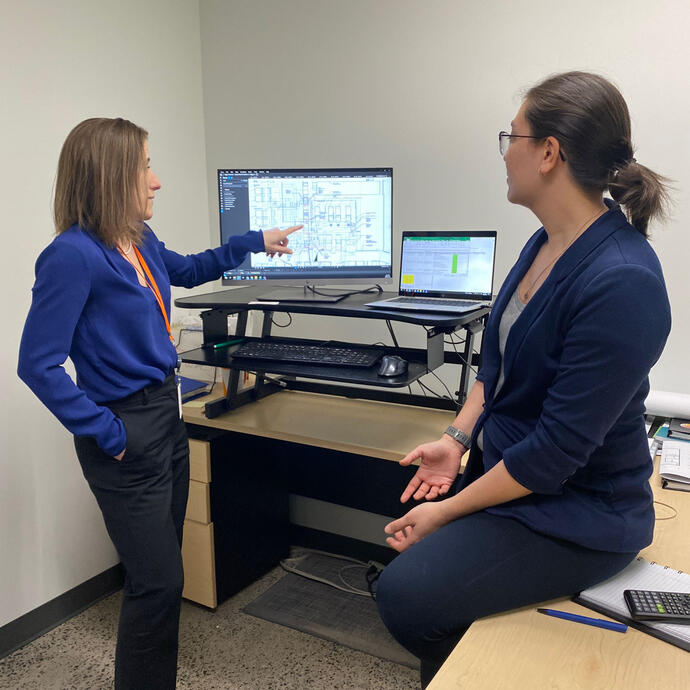 Two members of our Women in STEM Committee, Principal Elaine Guenette and Associate Adrianne Mitani.
YOU CAN'T BE WHAT YOU CAN'T SEE
As part of our larger commitment to diversity and inclusion, we prioritize sponsoring organizations that promote diversity, equality, and inclusion within the industry, as well as initiatives that support ethical work practices. This includes post-secondary groups such as the National Society of Black Engineers and industry networking events such as Women in ASHRAE.
One such group is Engineers of Tomorrow – a Canadian not-for-profit powered by hundreds of volunteers working to inspire the next generation of engineers. In addition to financial support, our staff regularly volunteer with this program, sharing their passion for what they do and showing that there are many different types of engineers.
PHOTO CREDIT: ENGINEERS OF TOMORROW
Image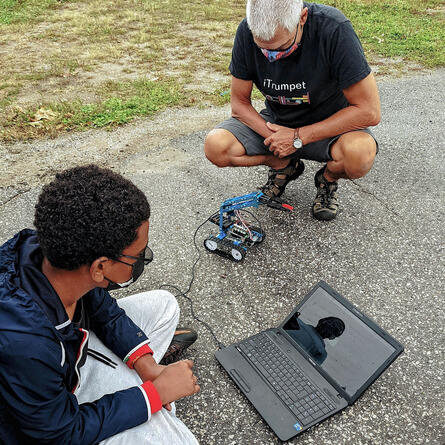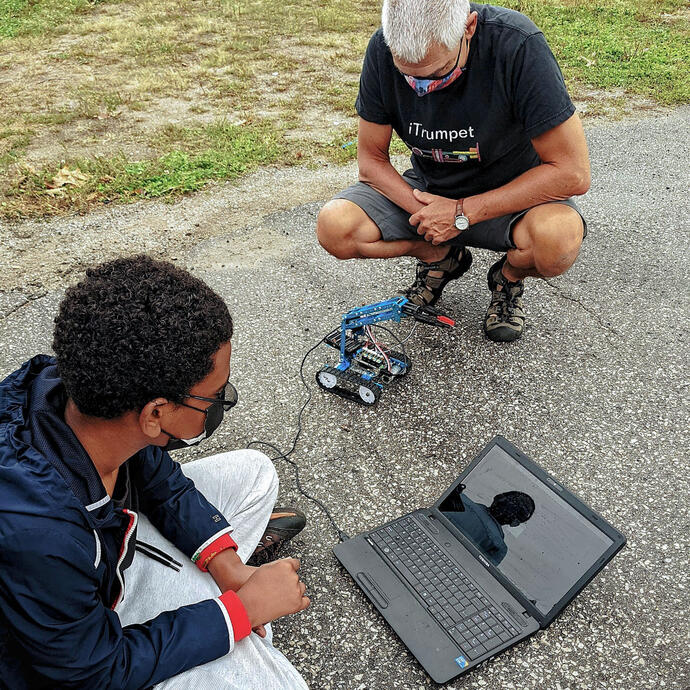 An Engineer of Tomorrow mentor and their mentee.
SUPPORT THROUGH CHARITABLE DONATIONS
This is part of our broader national commitment to support diversity, equity, and inclusion within the engineering industry. Most recently, we established the Smith + Andersen Scholarship in Engineering at the University of British Columbia and UBC Okanagan. Directly addressing the need to advocate for Women in STEM, recipients will be third or fourth-year female students majoring in mechanical or electrical engineering.
Image
EMPLOYEES HAVE THEIR SAY
Employee feedback is important. That's why S+A has made the commitment to conduct a nation-wide Employee Opinion Survey through a third-party vendor every three to four years. We've consistently seen high participation from our staff in each survey year, with 91% of eligible employees participating in our most recent survey (held in May 2021).

In fact, we're proud to have reached an important milestone: in five key areas, we have achieved the "survey ceiling", with scores that are considered the top compared to other high performing companies.

Image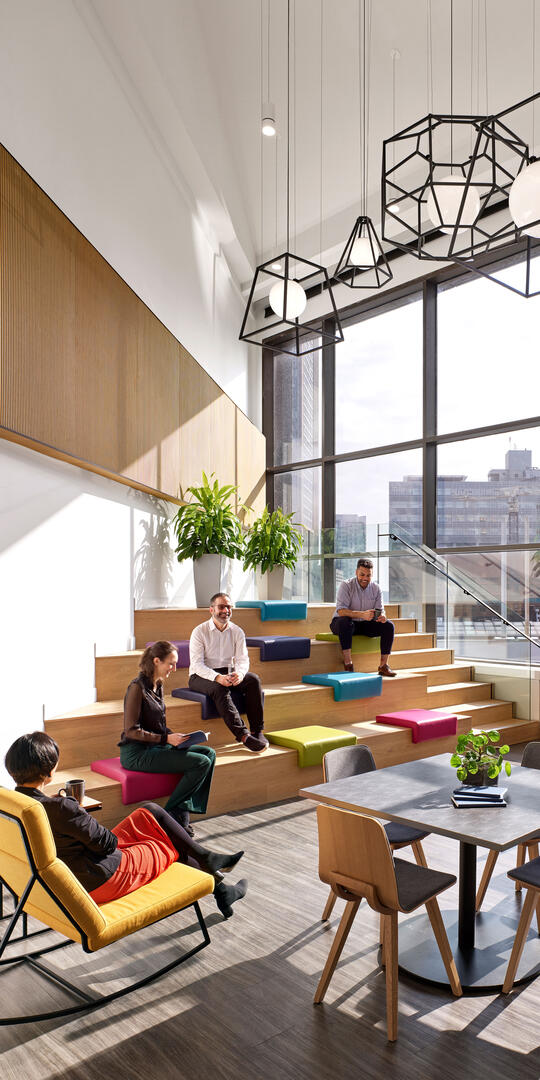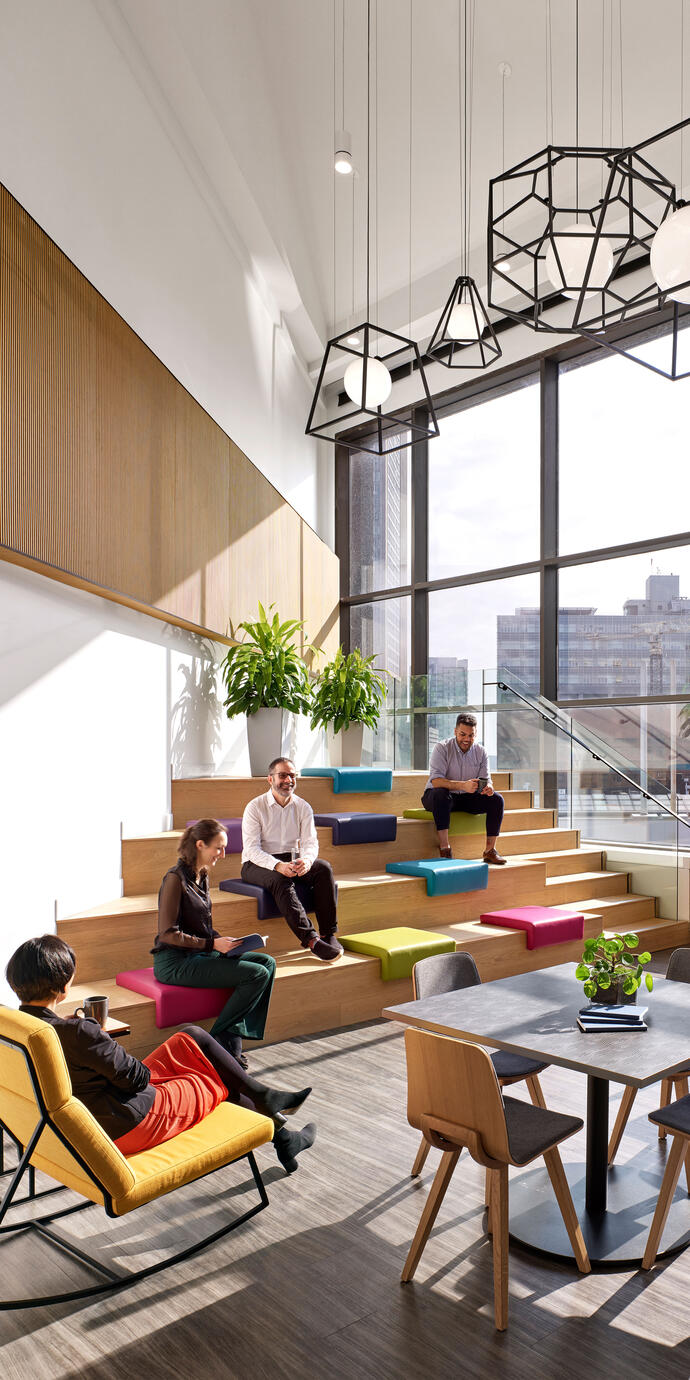 Image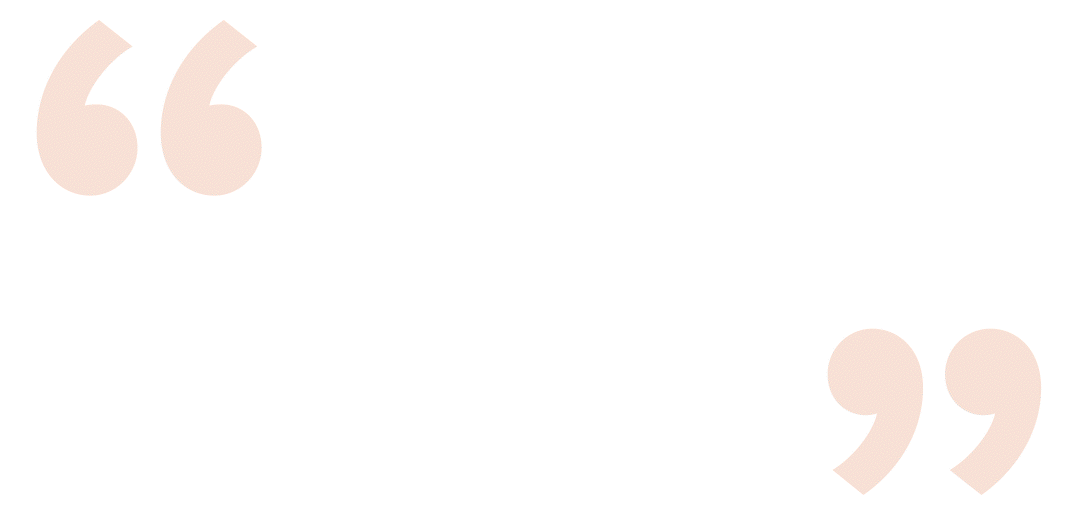 Our employees are our greatest strength.
Supporting the many talented professionals who select our firm as the place to grow their career speaks directly to our core value of empowering employees.
You'll have access to a comprehensive program of employee benefits that assist with healthcare expenses for you and your family. We also offer a group retirement savings plan, which is personalized to fit your unique needs as you plan for the future.
And, because life isn't all about work, everyone has the option to take Friday afternoons off – every week, all year long – so they can take time for family, friends, hobbies, or just relax.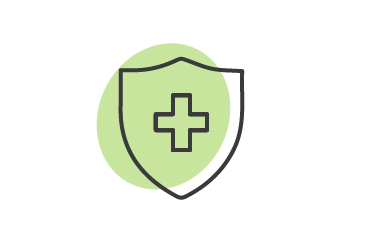 COMPREHENSIVE HEALTH
& DENTAL PLANS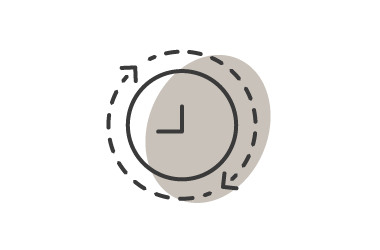 FLEXIBLE WORK HOURS & HALF-DAY FRIDAYS (EVERY FRIDAY, YEAR-ROUND!)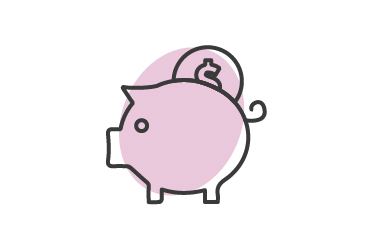 GROUP RETIREMENT SAVINGS (EMPLOYEE/EMPLOYER CONTRIBUTION)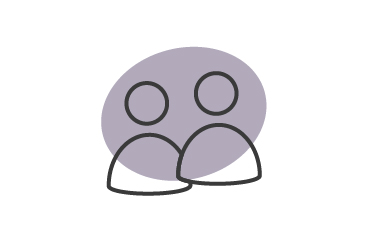 EMPLOYEE ASSISTANCE PROGRAM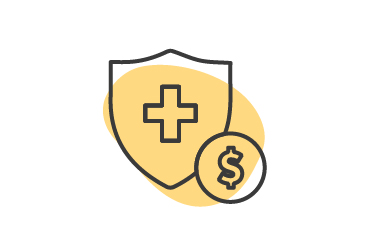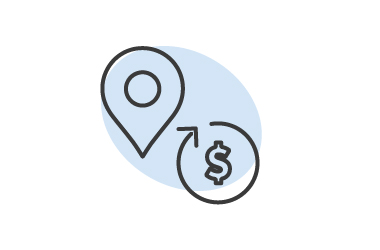 Did we mention that we love what we do?
Check out the video below to learn how some of our staff and leaders first became interested in engineering.