As of June 2021, Smith + Andersen is pleased to welcome Brent Frayne and Chris Liu as new Principals of the firm.
Over their many years of committed service, Chris and Brent have consistently embodied our company values - acting as ambassadors for Smith + Andersen while also earning the respect of their peers. Professional, team players, client-focussed, and dedicated to engineering excellence, they have demonstrated a long-term commitment to the growth of Smith + Andersen, and we are excited to welcome them as Principals.
Below is a bit more information about Brent and Chris – the leadership they provide to our Vancouver and national teams, their tenure, and a quick description about the value they provide to our clients. Chris and Brent join David Hultman and Dugan Doherty as Principals of our Vancouver office, as they work together with Ian Grannary and the rest of our Kelowna team to strengthen Smith + Andersen's presence in the BC market.
Project renderings courtesy of PCL Constructors Westcoast Inc.
Image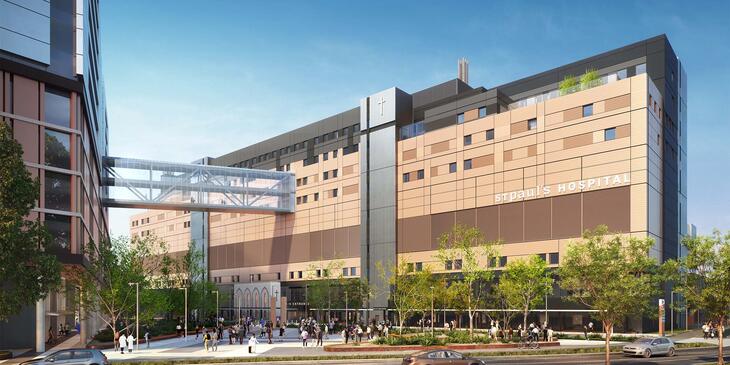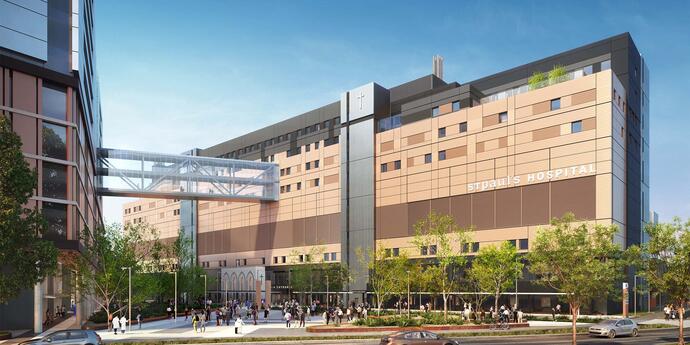 Brent Frayne
B.A.Sc., P.Eng., LEED Green Associate, HFDP
Mechanical
An award-winning mechanical engineer, Brent has been part of some of the largest and most prestigious healthcare projects in Canada. Whether it's a large Public Private Partnership (P3) project or a complex renovation, Brent applies exceptional client service to achieve the project's goals. His open communication style, combined with his technical proficiency, is proven to add value to every project.
Brent first joined Smith + Andersen as a co-op student back in 2006 and, upon graduating in 2008, returned to us full time. Since then, he has grown steadily as a mechanical designer and has led numerous projects, directly contributing to the success of developments like Humber River Hospital – the first fully-digital hospital in North America. Brent doesn't shy away from proposing innovative new approaches or exploring possible opportunities for improved efficiency. His pursuit of engineering excellence makes him an excellent leader, while his national portfolio of experience also frequently leads him to consult nationally. From St. Paul's Hospital Redevelopment in BC, to Calgary Cancer Centre in Alberta, to Corner Brook Acute Care Centre in Newfoundland, projects across Canada regularly benefit from Brent's experience and commitment to quality. A certified Healthcare Facility Design Professional, Brent is also a registered professional engineer in both British Columbia and Ontario, and an active member of the American Society of Heating, Refrigerating, and Air-Conditioning Engineers.
Our local mechanical team has grown steadily under Brent's leadership, as he applies his hard-won lessons learned to a new generation of engineers. As Principal, his leadership will only continue to strengthen our local and national presence.
Chris Liu
P.Eng., LEED AP
Mechanical
Professional yet approachable, Chris has a calming effect on every project. His experience is as varied as it is vast – from stadiums, to P3 civic projects, to fast-tracked sports and recreation facilities for world-class athletics. His tenacious pursuit of excellence on each job clears impediments for project teams, while his measured resolve strengthens every project with which he's involved.
Chris has dedicated his entire career to Smith + Andersen, completing a co-op term with us before joining full-time after graduating in 2009. Immediately displaying undeniable leadership capabilities, Chris took on and led increasingly challenging projects, gaining experience in every market sector, from education, to healthcare, to commerce, to mission critical facilities. Chris' magnanimous approach to mechanical design makes him an excellent leader of multi-disciplinary teams, as he coordinates carefully to arrive at solutions that work for all parties involved. Balancing the technical requirements with his drive to improve the human experience in each built environment, Chris arrives at project solutions quickly and easily. Because of this, he has earned the respect of public and private sector clients, resulting in the successful delivery of landmarks across BC, including Abbotsford Law Courts, Healing Spirit House in Coquitlam, and 402 Dunsmuir in downtown Vancouver. A registered professional engineer in both British Columbia and Ontario, Chris has also contributed to the success of national landmarks such as Mosaic Stadium in Saskatchewan, the Avenir Centre in New Brunswick, and the Pan American Aquatics Centre, Field House, and Canadian Sport Institute in Ontario.
A LEED Accredited Professional, Chris has a strong commitment to sustainability which he applies to every project. This has led to the success of forward-thinking, sustainable BC residential projects, including Dik Tiy Independent Living Facility in Smithers, which is certified with Passive House Canada. Alongside Brent, Chris provides clear direction for our local Vancouver mechanical team, empowering staff through his direct mentorship and hands-on involvement on projects. His investment in the future of Smith + Andersen is the proud culmination of years of hard work and unyielding professionalism
Please join us in congratulating our new Principals, and celebrating their dedication to the continued growth of Smith + Andersen.