In a growing city with a developing skyline, how does the 18-storey HSBC Place stand out among a host of new office towers?
Revitalized from the inside out—complete with a full-tower retro-fit and re-clad—the redevelopment of this 1980s office tower prioritized comfort and best-in-class amenities for tenants. To achieve this objective, the tower leverages intelligent systems, culminating in Edmonton's first Wired Platinum Certification.
Image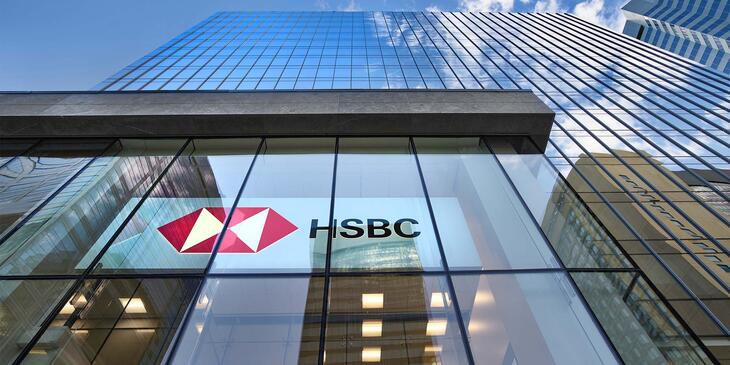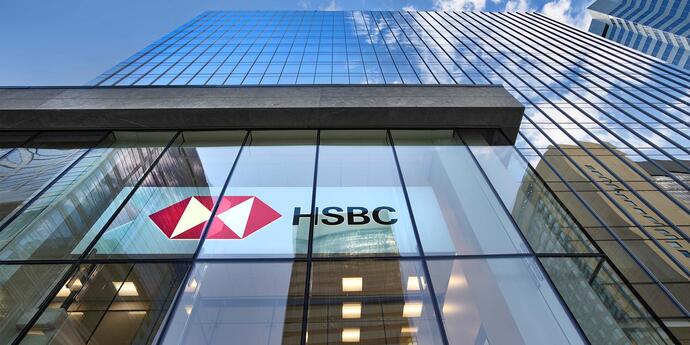 The Challenge
Originally constructed in 1980, the Epic Investment Services-managed HSBC Place faces growing office tower competition in downtown Edmonton. Located in the city's expanding Financial District—directly adjacent to the ICE District—this office tower must compete with brand-new spaces designed to attract tenants. HSBC Place underwent a complete exterior and interior redevelopment—stripped down to the core before undergoing a revitalization over the course of nearly three years. A triple-glazed curtain wall system, new mechanical and electrical systems, and a reimagined two-storey lobby all contribute to the complete transformation of HSBC Place from a Class A to a Class AA office building. From the beginning of the revitalization, Epic (along with development manager Cushman & Wakefield Asset Services) outlined a need for an integrated building solution to equip tenants with not only intelligent building systems from day one, but also with flexible and adaptable digital infrastructure that will allow tenants to take advantage of advancements in technology for decades to come. Platinum-level Wired Certification was identified as a project objective in order to showcase the high level of technology infrastructure at work within HSBC Place. Smith + Andersen's Intelligent Integrated Systems (IIS) team was engaged as the integration consultant to make the requested solutions a reality.
The design of HSBC Place's integrated building solution is defined by communication between:
project team members to define the building operator and tenant system requirements, and prioritize day one needs versus future requirements;
integrators to design the digital infrastructure and connectivity demanded by Wired Certified Platinum; and, the digital systems themselves to achieve a base building digital network that connects all building systems, allowing for a digital information exchange.
With communication expectations so clearly defined, the IIS team leveraged industry-leading technology solutions to select appropriate network architecture for individual systems. Specifically, the HSBC Place project team identified specific requirements in mobile enhancement planning and technology readiness. The office tower's mobile enhancement planning involved common area Wi-Fi, rooftop planning to accommodate internet service options, and a plan for cellular enhancement throughout the building. A technology infrastructure room, fibre-optic backbone, and converged building network were included to meet technology readiness needs. The final step required enabling intercommunications between any and all systems—from security and lighting control systems, to access control, wireless access points, and metering. The base building network binds these systems together through smart data collection across all levels of systems (including IT systems, building systems, support systems, and user interfaces), to create a truly integrated building platform.

The Result
As tenants move into HSBC Place throughout the year, they will be met with an integrated building platform that will provide advanced support for tenant operations for many years to come. Through extensive collaboration and coordination with the project team, our IIS team designed an integrated building system that successfully achieves the desired outcome of building systems working together to harness and use smart data collection in order to create an intelligent building operational environment. HSBC Place now contains an integrated building system that improves operational efficiency, reduces energy cost and consumption, improves occupancy and space utilization, enhances the user experience, and mitigates operational and cybersecurity risks. Building operators and tenants leverage this system with a single, graphical user interface, allowing for the efficient monitoring of operational details—such as systems status, alerts, scheduling, metering, and energy usage. By placing an emphasis on preparing HSBC Place with digital infrastructure and connectivity, the office tower is enabled to leverage future, enhanced use cases as technology evolves in the decades to come. Thanks to this collaborative and detailed approach, HSBC Place is the first office building to achieve Wired Certified Platinum in Edmonton. The integrated building solution implemented exceeds Wired Score digital infrastructure requirements in categories such as tenant digital connectivity experiences, reliability, security, flexibility in services provided, and capacity for future systems integration—transforming this now 21st century office tower into one of the most connected buildings in western Canada.