Ingenium continues award-winning streak with Urban Design Award.
"Ingenium Collections Conservation Centre was recognized at the 2021 Ottawa Urban Design Awards with a Special Jury Award of Merit in the Urban Infill Low-rise category. The biennial awards celebrate projects in the City of Ottawa for their urban design excellence.
For a complete list of award winners, click here.
"Ingenium Centre is selected as a winner of a Special Jury Award of merit, noting its unique civic function and distinct nature from all other submissions."
Image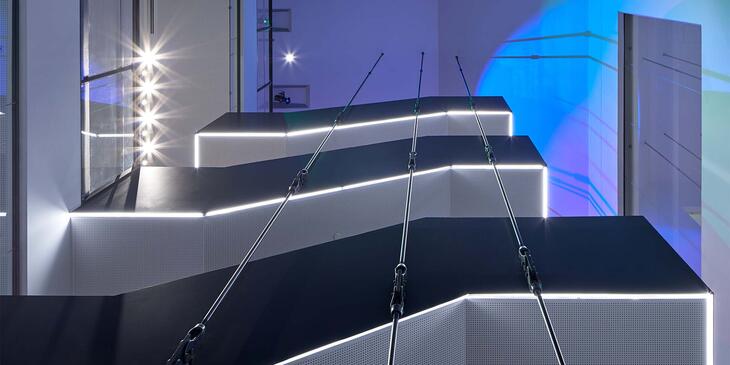 Safeguarding thousands of Canadian heritage artifacts, it only makes sense that Ingenium be located in the country's capital. From storage facilities to educational spaces, the project features an archive and a library, various conservation labs, a digital innovation lab, workshops, and a new research institute.
Smith + Andersen's mechanical design was tailored to accommodate the centre's various environments and room types. A dedicated air handler for each space maintains specific temperature and humidity levels, while HVAC filtration systems help to prevent destructive chemical reactions to the artifacts. To minimize the impact on indoor air environments, our design incorporated energy recovery units that pre-treat outdoor air for ventilation. Our electrical team also designed a double-ended main switchboard with special provisions for photovoltaic generation on the roof and windows.
"The Jury recognized the Ingenium Centre as an accomplished building that creates a successful edge and contrast to the Science and Technology Museum. The public plaza, use of colour and response to the industrial context are notable."
Ingenium also received a 2020 IES Illumination Award. You can read more about this award selection here.